Super Hero Business Cards, created by award-winning artist Diogenes Ruiz, are the world's most powerful business cards. They are memorable, fun, and they position you at your client's "top of mind" instead of where most other business cards wind up  – "top of trash." Where would you rather be?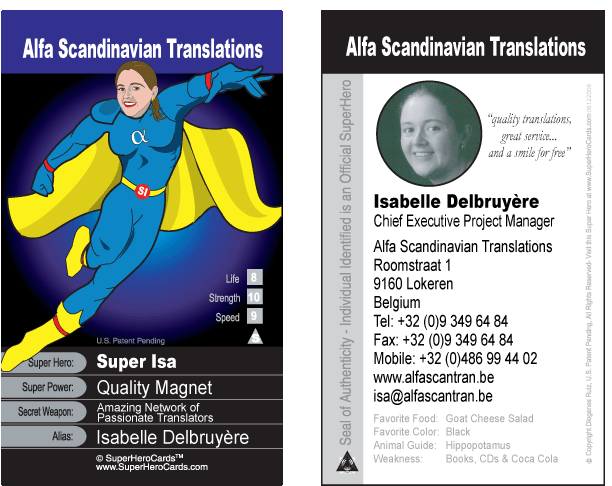 Would you rather do business with someone who thinks of themselves as just another vendor, or would you rather do business with a superhero? You are the brand. Make it noteworthy, memorable, and meaningful. Make your first impression the best it can be. You choose your superhero identity, superpower, and secret weapon. Communicate your strengths in a way that puts you in front of the pack.
Let them remember what you look like. Unlike cheap cartoon filters, your photograph is carefully reconstructed into your superhero persona. This is done line by line, a time-consuming process. Manually crafting your image assures the best quality illustration. Our custom illustration will be a clear representation of you. And yes, we can remove a few wrinkles…not to worry, we make you look your best. Order your set today.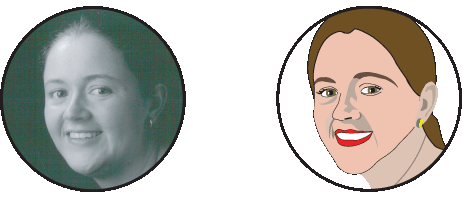 Superhero cards are used by companies all over the world. We have been helping business professionals since 2001.